Welcome to Our Financing Department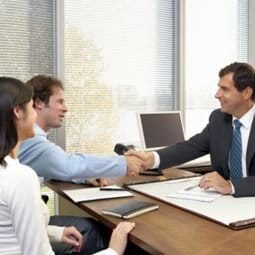 The Right Auto Financing Options at Nassief Ford for the Right F-150, Escape, Explorer, Bronco Sport or Ranger
Exploring the features of your dream Ford model is the fun part, but finding an auto lease or car loan can quickly become a hassle. For this reason, Nassief Ford makes the financing process as easy as possible. We offer expert financing help so that drivers near Jefferson can comfortably afford the F-150, Escape, Explorer, Bronco Sport or Ranger that suits them best. Our finance team works with drivers from Jefferson and nearby communities to find you affordable leases and loans that take into account your unique needs.
Find the Auto Financing that Fits You Best
Whether you're deciding to buy or lease a vehicle, we can help you come up with a plan. Each one has its own merits, and it's up to you to decide what aligns with your goal. When you buy and finance with a car loan, you're thinking long term and can build equity. Leasing offers lower payments and provides flexibility if you'd like to upgrade after the terms are completed. No matter what, our team is here to help you and discuss options, rates and more so you can make the smart choice for you!
Ready to Learn More? Get Started with Us Today
Discovering your favorite new Ford model is only part of the process, and our team here at Nassief Ford is ready to help you take the next step. We're proud to serve all of our Ohio customers here in Jefferson, and we see that your experience is complete with the highest level of service possible. Visit us today to get started toward finding the perfect new crossover, SUV or truck for your budget.