Nassief Auto Group, Inc.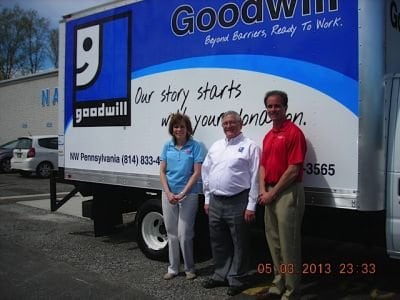 Marybeth Nassief, Dominic Volpone, Todd Nassief
Goodwill Industries and The Nassief Auto Family gave away a 2010 Hyundai Elantra this Saturday to Bob Matson of Ashtabula! In December of 2012 Marybeth and Todd Nassief and The Nassief Auto Family donated a car to Goodwill-hoping to help raise donations during the hardest part of the year. Through this drive Goodwill has brought in over 42,000 bags / boxes and pieces of furniture to further their mission. "This drive has been wonderful for Goodwill," Alex VanAllen, Goodwill Marketing Manager, said. "All of the donations will help fund job training programs for people with disabilities, barriers to employment and special needs in our community." On Saturday, twelve finalists - drawn at random from tickets collected for the drive, gathered together with their families at the Nassief dealership in Jefferson. Each finalist chose a gift bag with a key inside and lined up to test their keys in the car. Four keys later, Bob Matson won a car! "We are thrilled at the outcome of this event," Marybeth Nassief, General Manager of Nassief Ford Mercury Toyota Hyundai, said. "The community response was outstanding. Thanks to our excellent staff and customers we were able to help Goodwill in their time of need. Growing up, Todd and I were always taught to give back to the community-it is the right thing to do and we only hope it sets the example that we all need to support local businesses so that we may in turn support our local neighbors." The Nassief Auto Family has been giving back to the community since 1955, when the business was started in Jefferson by its' founder, George D. Nassief. They generously support many charities in Ashtabula County throughout the year. Recently, they finished remodeling the Jefferson dealership, doubling the size of the service department and completely renovating their customer waiting area. Now customers will be able to "drive-in" for service and have a comfortable area to wait. "The staff at Goodwill is so grateful to the Nassief team for all their support over the past four months," VanAllen said. "They have been very hands on, caring and thoughtful during the entire process -- we could not have hoped for a better partnership." In 2012 Goodwill Industries provided vocational services to over 180 people and placed 39 into gainful employment. Goodwill works to 'improve the quality of life for people with disabilities or special needs through education, job training and the power of work.'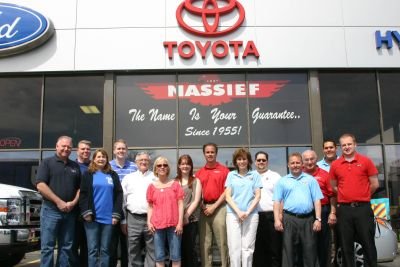 Goodwill & Nassief Staff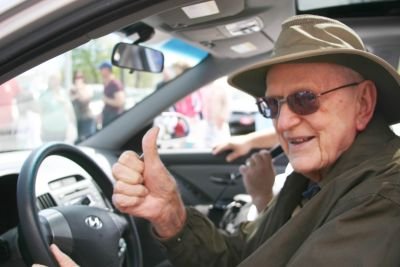 Bob Matson the Winner!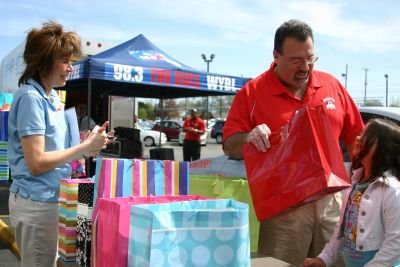 Marybeth and a contestant!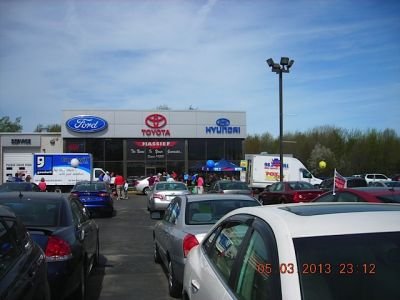 The Day of the Drawing!!!