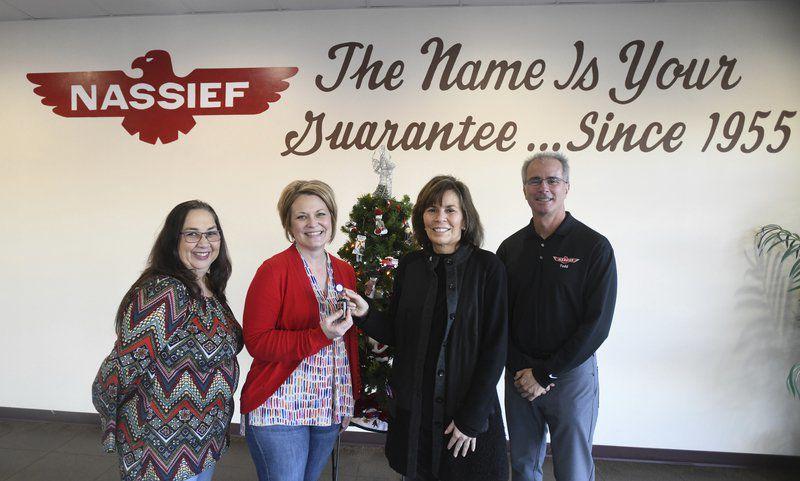 BY WARREN DILLAWAY
warren@starbeacom.com
JEFFERSON - Representatives of Homesafe, a shelter for domestic violence victims, received the donation of a seven-passenger van on Monday afternoon to assist in the organization's mission.
Marybeth and Todd Nassief presented the organization with the van recently in the Jefferson dealership operated by Marybeth Nassief.
Marybeth Nassief said the family heard of the need and after some thought they decided to donate the van.
"We decided this worthy cause deserved a vehicle," she said.
Homesafe Executive Director Julie Sundquist said the organization will be able to provide rides to court, trips to possible housing options and to counselors.
"It increases our service provided to our clients," Sundquist said. "Every month it can vary from a couple of singles to a couple of families."
Maria Abbott, president of the Homesafe board, said Sundquist has done a great job of revitalizing the organization and helped create the opportunity for the donation.
Homesafe, Inc. is a private, not-for-profit community agency committed to breaking the cycle of domestic violence in Ashtabula County and its surrounding areas through the provision of emergency and non-emergency services, according to the organization
Homesafe describes itself as a 22-bed maximum capacity shelter, which provides safe housing, basic provisions and a variety of services needed for clients to find their way to a secure future.
Donations are accepted on their website: